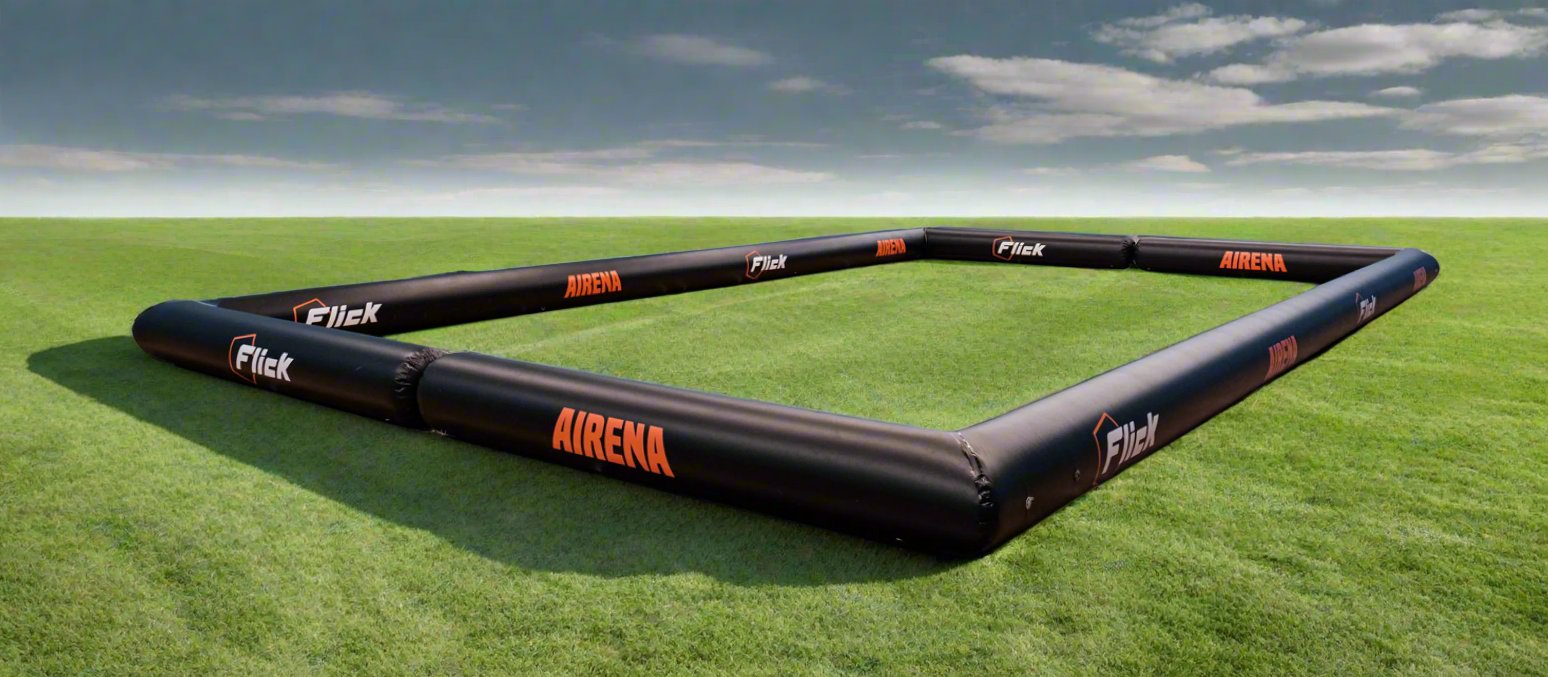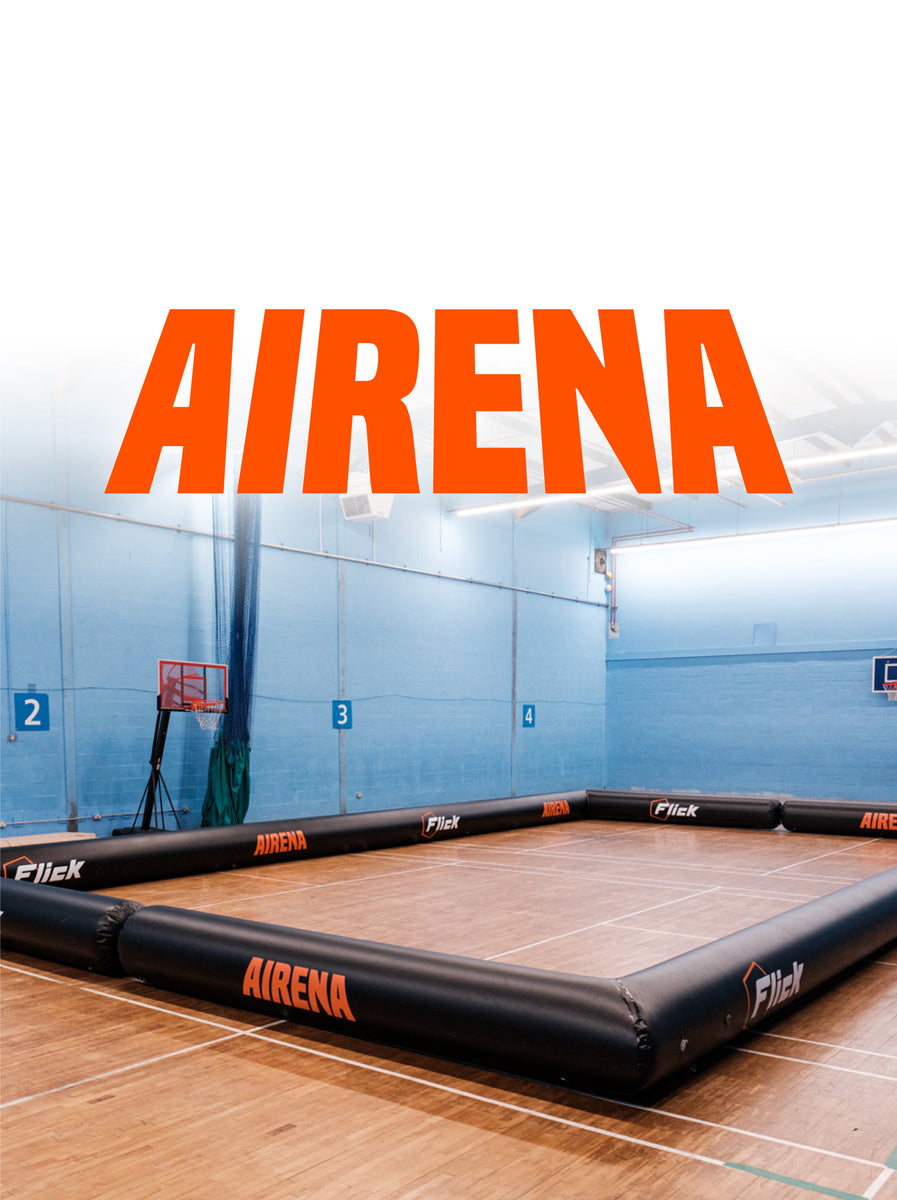 WELCOME TO YOUR SAFE PLACE
Airena by Football Flick has been specifically designed to create a safe environment for any sport or recreational activity. Its ultra-safe inflatable design and build provides both area definition and minimises injuries even if the impact perimeter is contacted.
Airena is suitable for all ages and its usage is only limited by your imagination.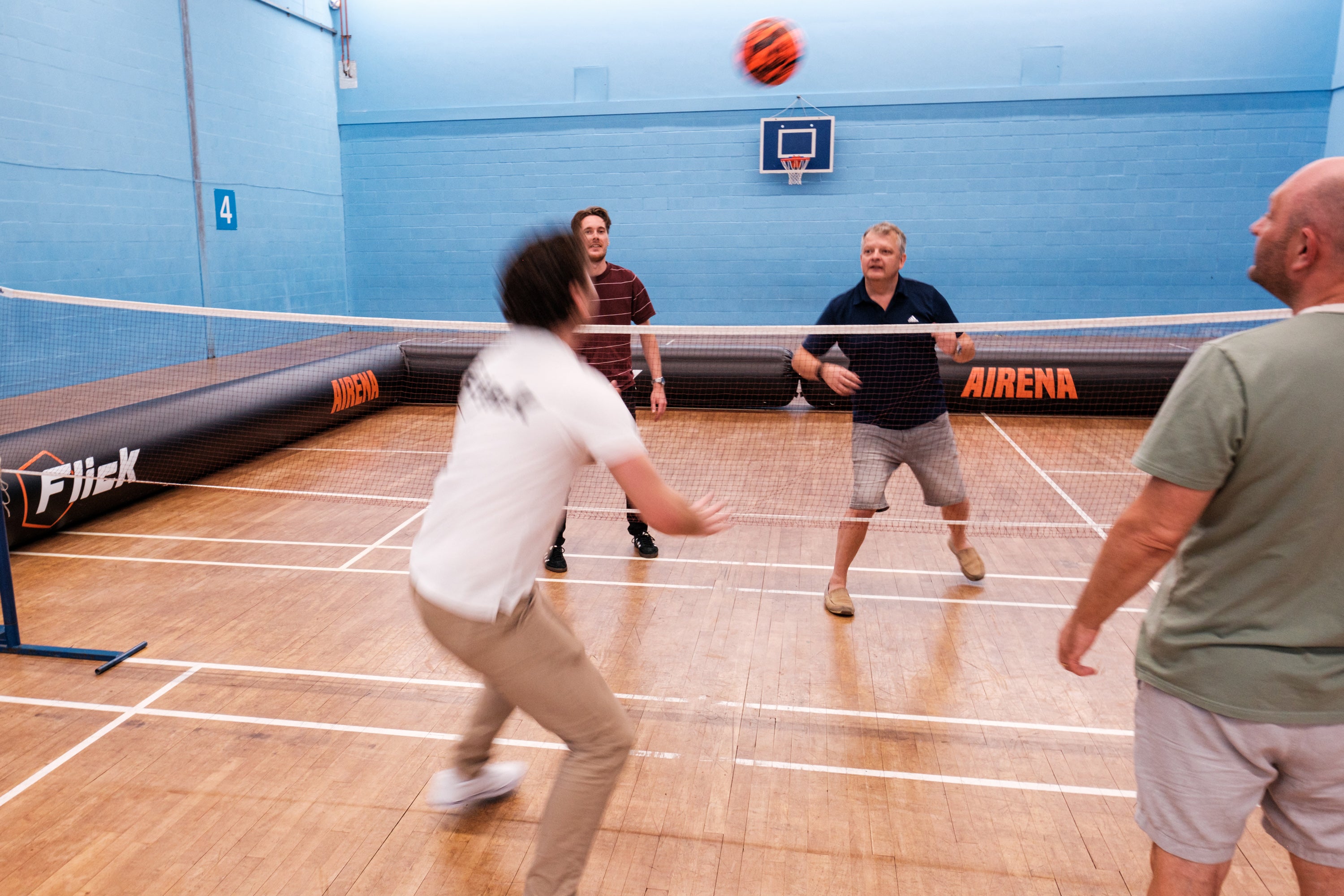 Multi-Purpose
Use as a boundary for all types of sports or any recreational activity to contain players or participants.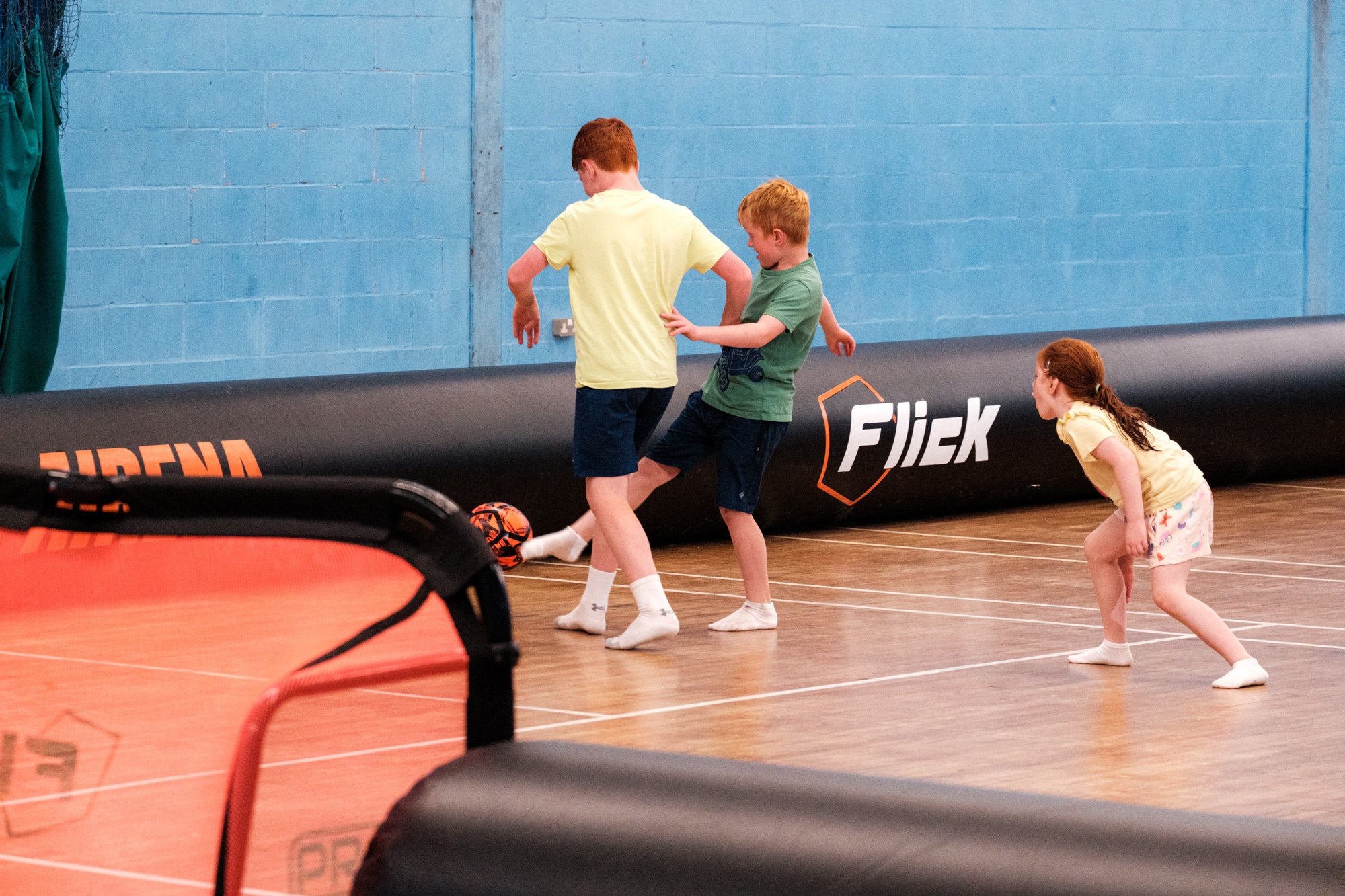 Safety First
Create a unique and safe space of any size in under 10 minutes to play sport or simply have some fun.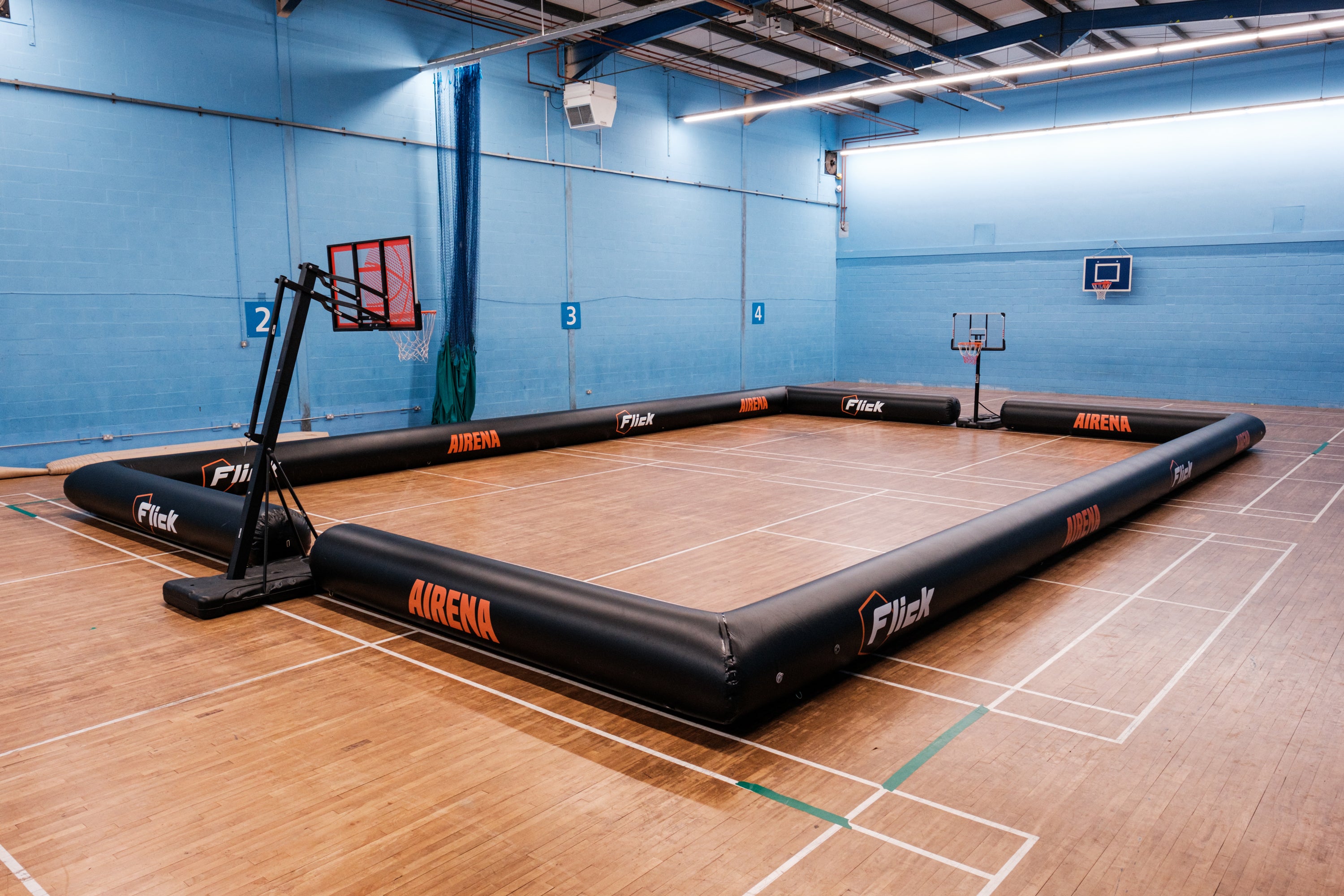 Multi-Sport
Can be used by a multitude of sports such as football, volleyball, basketball, tennis, rugby, badminton etc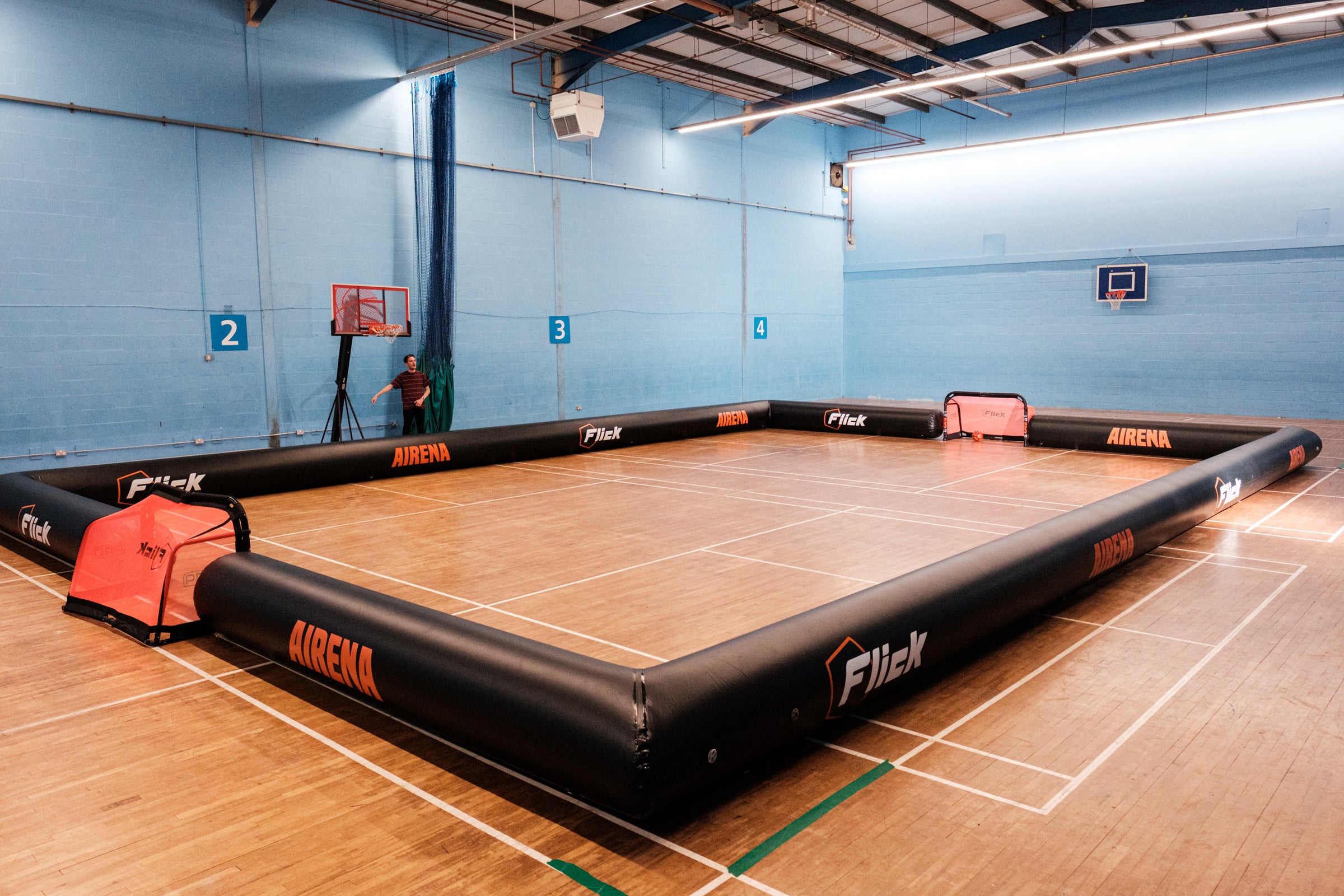 safety with purpose
Airena was created with safety in mind but by creating an inflatable boundary which keeps the ball in play for longer, players of all sports improve fitness, stay focused for longer periods of time and can actually see improvements in their ability.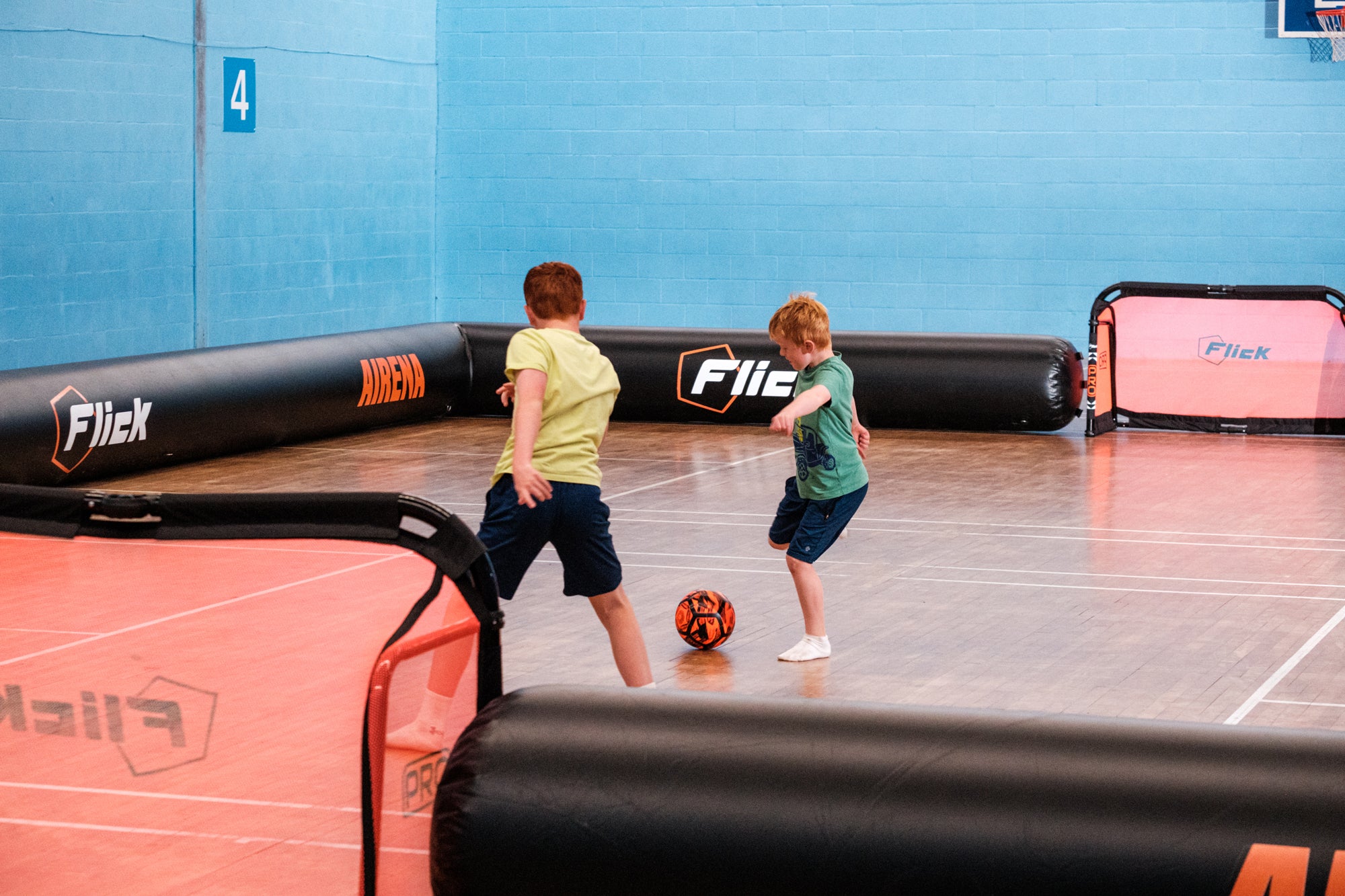 Airena is 10m (wide) x 15m (long) when no equipment is used at either end. Airena comes in 2 separate sections each 5m (wide) x 15m (long) so you can create any size width by placing whatever size equipment you want in the middle of each end section.
Airena is made from super heavy-duty PVC vinyl material that can handle high impact use. It includes industry leading Bravo Italian high pressure air valves and heavy-duty stainless steel D rings so it can be fixed down if being used outside.
Airena has been designed for indoor and outdoor use. It is construced of heavy-duty PVC vinyl and can therefore be used on any surface. It has integrated stainless steel D rings which can tether Airena to the ground if being used outdoors.
Airena can be used by any sport you wish. It can easily accommodate any size goal or equipment at either end or can fit any equipment such as badminton/tennis nets within the boundary.
Airena is designed to be used as a safe environment for any activity you want. Use it to create a safe play zone for parties, dancing or any recreational activity you can think of.
Airena comes with 2 x 1,000W Bravo air pumps and inflates in less than 10 minutes.
Airena has been designed without the need for a constant airflow. Once inflated, Airena will stay up for 12+ hours.
Airena comes with PVC bags so it can be transported and stored as required. We suggest moving Airena with at least 2 people but it will easily fit inside a standard family-size car when deflated.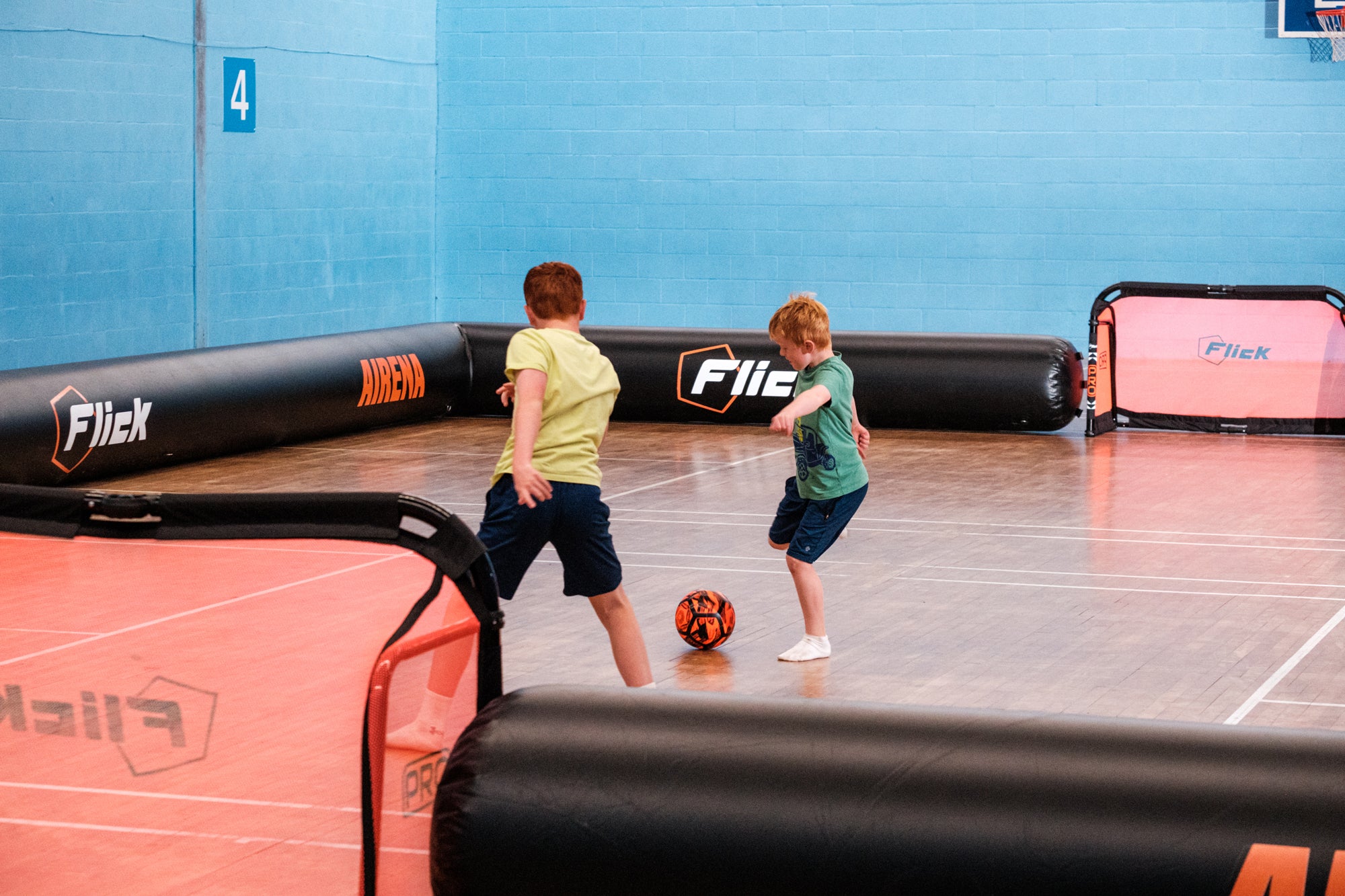 want to know more?
Contact us to have a member of the team get in touch with further information.
Contact Us