Are you struggling to think of Football Training Christmas Presents? It's time to think outside the box and get some training gear that's perfectly suited for a loved one!
Your child doesn't always need a ball at their feet to improve their footballing ability. There are many more options that can be added into your child's training routine that will help them improve their overall ability and have plenty of fun!
Football involves a lot of running, twisting and turning and because of this Football Flick have developed a range of products to help your child work on their fitness and agility.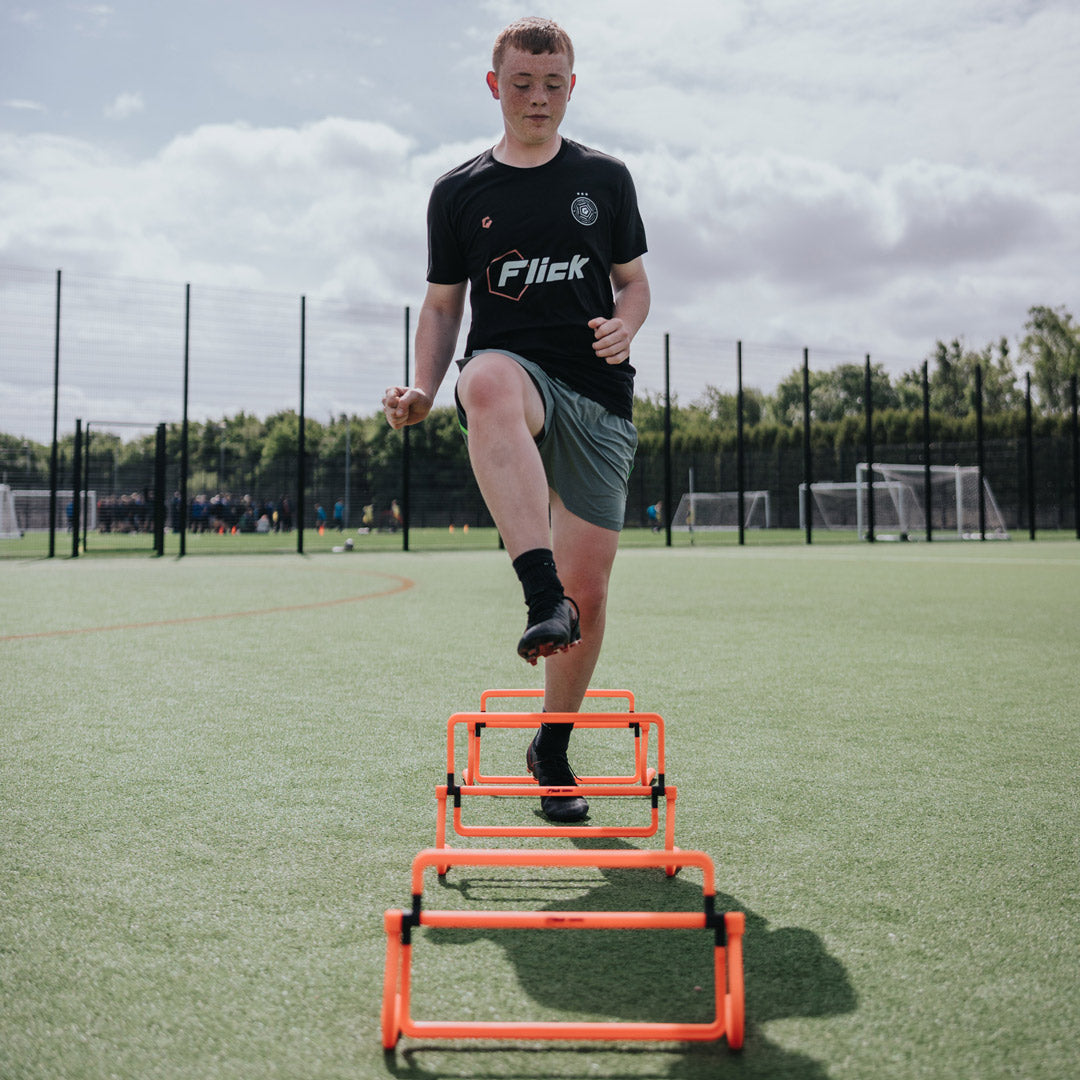 The urban multi hurdles, urban octa speed rings and urban drills set are the perfect Christmas presents to help your child to train like a pro from your very own back garden. 
Top Range Presents 
If you're looking for the ultimate present that will provide your loved one with hours of high quality training and fun look no further than our PRO Range!
This range is focused on footballers who live and breathe football! Every young baller has to practise if they want to make it to the top and this range helps you do just this!
The Football Flick Pro Skills Trainer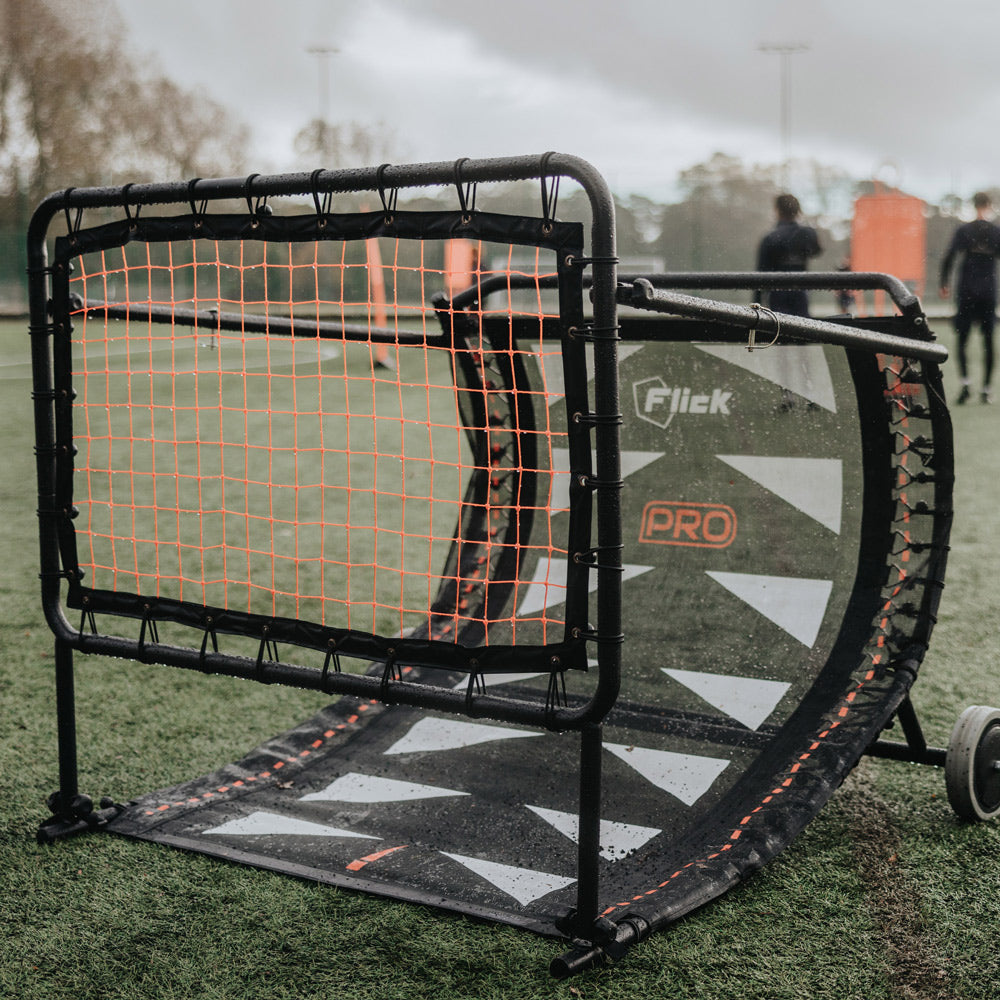 This is our ultimate gift! So much so that many  professionals have used this including the likes of Jack Grealish, Kyle Walker and many more!
The Football Flick Pro Skills Trainer is an all-in-one training platform created to improve touch, control and agility using the adjustable front rebounder, passing gate and return ramp. Practise the same Scientifically Validated exercises as the Urban Skills Trainer but using enhanced features of PRO!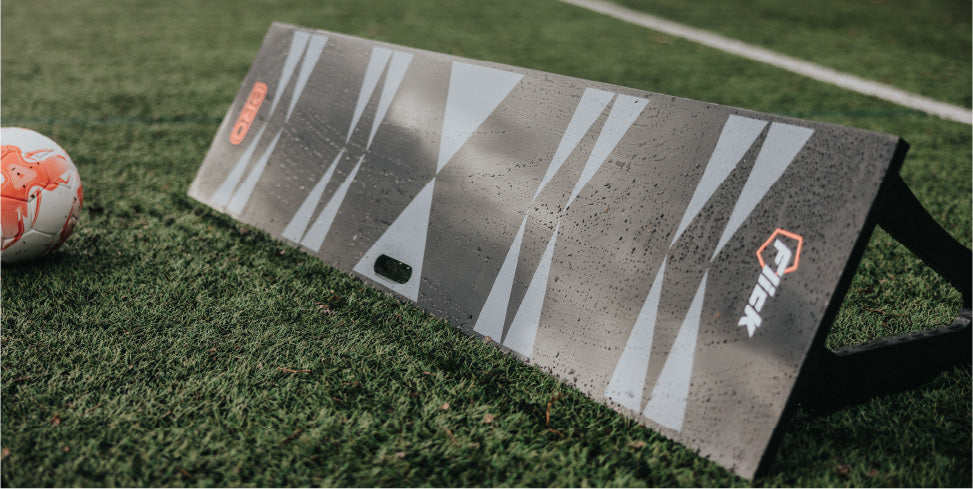 The Pro wall is an excellent present that will provide countless hours of fun and practise. The Football Flick PRO Wall Rebounder allows players to pass the ball and receive it back to improve touch, control and passing. Great for solo or group training by players of all abilities or simply practising in the garden. Heavy-duty board made from high-impact resistant acrylic to ensure durability. Use the PRO wall rebounder on both sides of the board to change the return angle so you can practice high and low control.
The Football Flick PRO Aluminium Folding Football Goal is a 5ft x 3ft freestanding football goal with a highly visible orange mesh net and includes PRO branding. This is a perfect gift as it can be used solo or with family or friends! The 50mm aluminium posts are foldable & can be set up in seconds so the goal can also be collapsed for easy transportation or storage. You can train for hours with this goal sunshine or rain! 
We hope this helps in providing you with some gift ideas for some young ballers! Any more information please check out our socials @footballflick 
---